"It was like waking up and learning you won the lottery." "I wanted to pinch myself. But it is true. No more student debt." "I am debt free finally!" "I am so grateful."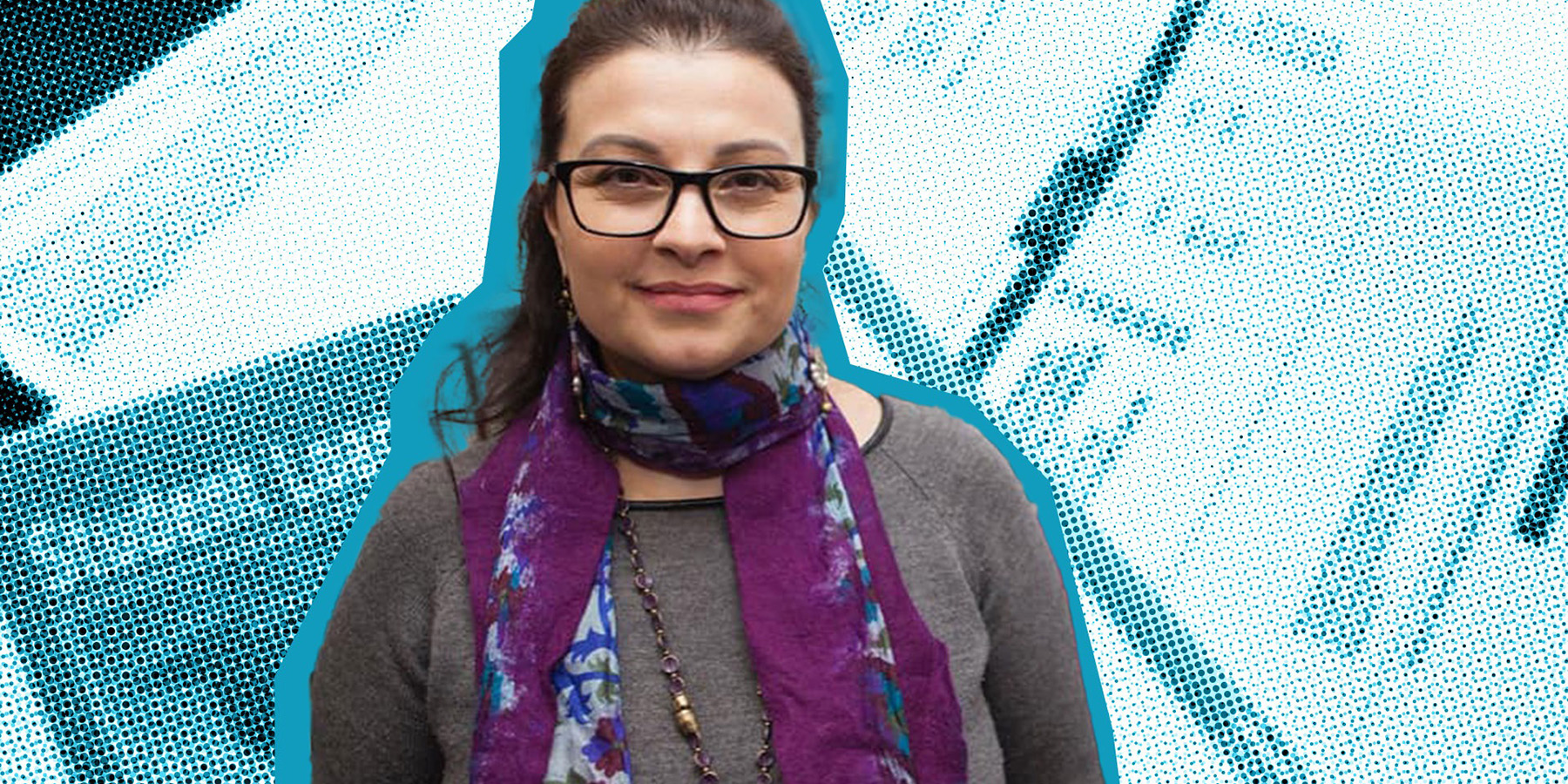 These are just some of the comments flooding the AFT's offices as members call, email and tweet, giddy about the weight of student debt being lifted from their lives. They cry. They laugh. And many thank the union directly for the hard work it took to begin to fix a student loan program so broken that thousands of borrowers have been stuck under mounds of undeserved debt for decades.
The AFT settled a landmark court case against the Education Department last October and has fought for years against fraud and abuse in the student loan system. Along with winning significant systemic changes through litigation and advocacy, the AFT also holds student debt clinics, sponsors online assistance and partners with the anti-debt assistance organization Summer to help borrowers untangle the complicated paperwork of their individual debt relief. The AFT has saved members an estimated $600 million in future payments.
Now the AFT and other borrower advocates are celebrating the cancellation of $6.2 billion in student debt for 100,000 public service workers like teachers, college professors, nurses and other healthcare professionals, public employees, and other people who work for the public good.
"The AFT is committed to helping our members, our students and our communities thrive," said AFT President Randi Weingarten shortly after settling the lawsuit Weingarten v. DeVos — one of the lynchpins to that $6.2 billion in student debt relief. "Higher education is a means to that end. It should be affordable, not a debt sentence. And public service should be an affordable career choice."
Game changing
The changes to the student loan system revolve around the Public Service Loan Forgiveness program. The program, informally known as PSLF, was designed to forgive all federal student loans for people who work in public service jobs and make 10 years' worth of payments on their student loans. But the system was byzantine, rejecting applicants for having the "wrong" kinds of loans, requiring them to check multiple boxes in a winding succession of requirements before they could get any sort of relief. Loan servicers took advantage of borrowers, withholding information about loan forgiveness. The system penalized applicants for tiny errors such as misplaced signatures or figures that were a few cents off. The system was so broken that until recently only 2 percent of applicants received forgiveness.
"It seemed like the former [Education] Department wanted to reject people's applications as opposed to approving them," said Weingarten. Enter the Weingarten v. DeVos case filed in 2019: Eight AFT members and Weingarten were the plaintiffs against then-Secretary of Education Betsy DeVos, accusing her of allowing the system to exploit borrowers, adding debt to their burden instead of relieving it.
When the suit was settled in October 2021, it set in motion official review for all borrowers denied PSLF, as well as other reforms that will help borrowers going forward.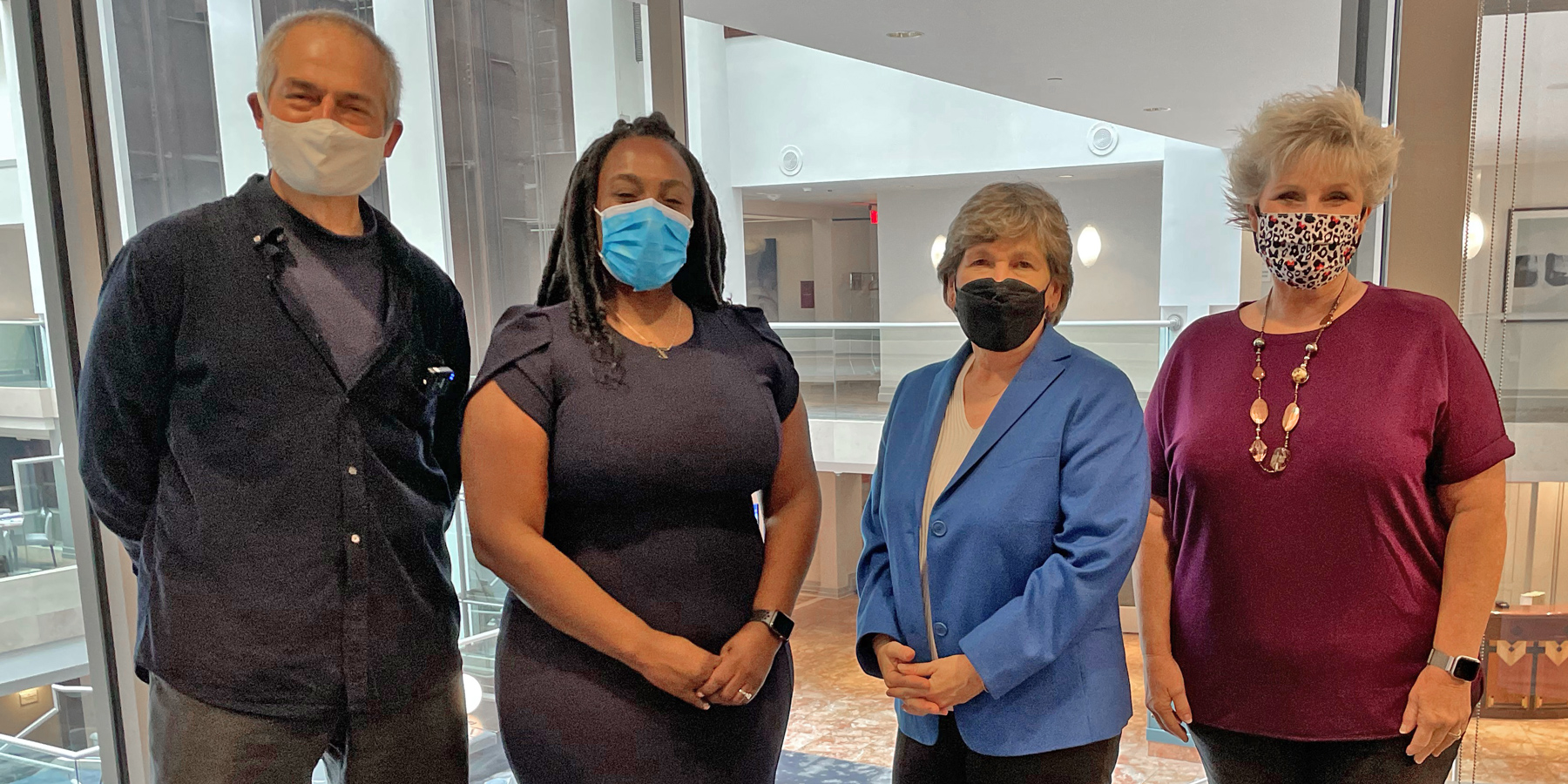 Another huge boost toward forgiveness came when the Department of Education announced major improvements to PSLF, based in large part on the complaints filed by borrower advocates like the AFT. For one year beginning in October 2021, the department is waiving complicated requirements regarding types of loans (like consolidated loans) and categories of payments (like income-based repayment). Now any payment will count toward the 120 payments required to qualify for PSLF. And here's the element that has brought so many borrowers' balances down to zero: That waiver is retroactive, so payments that did not qualify in the past, do qualify now.
"You've done so much to help our community, and it's our turn now to serve you," Education Secretary Miguel Cardona told AFT members on an AFT town hall call about the program. "You were made a promise, and it's time for us to deliver on that promise."
The new, automatic review of all PSLF applications has surprised some borrowers. "When I got a pile of checks in the mail from FedLoan Servicing, I thought it was a scam," said Yvonne Dowell, a licensed addiction counselor and certified trauma specialist, and president of AFT Healthcare-Maryland. "I didn't think I'd qualify for relief — and this was more than relief. FedLoan [the loan servicer] was canceling almost $40,000 worth of debt. And it was returning about $5,000 in overpayments."
Dowell, like many borrowers, had submitted paperwork year after year and gotten rejection after rejection, only to have all that change.
"After paying continuously for 16 years and getting rejected twice, I assumed I had no chance of receiving loan forgiveness and that I would be paying student loans even after retirement," said Zeynep Kilic, a sociology professor at the University of Alaska and a member of United Academics-AAUP/AFT. "Then I saw a mention of Summer in one of the [union] newsletters." The AFT provides access to Summer, a loan assistance organization, as a member benefit. "With Summer's help, I finally got the PSLF on Dec. 23 — best Christmas ever," said Kilic. "I feel $68,000 richer."
Moving forward
As the good results keep rolling in, the AFT is grateful on behalf of so many people who have been able to get out from under debilitating debt. The lives of our members and thousands of other borrowers have been seriously limited, with debt so burdensome it's required putting off serious medical care, prevented people from buying homes, delayed starting families, and kept people from further academic pursuits and career advancement.
The pause on student loan payments, put in place to alleviate economic pressure created by the pandemic, has helped too. That pause has been extended until May 1, 2022.
But student debt has not gone away completely, and May 1 will bring that painful reality back into focus. Currently, student debt in the United States stands at $1.7 trillion, with 43 million borrowers owing an average of close to $40,000. The AFT is among influential borrower advocates — including Sen. Elizabeth Warren (D-Mass.) and Sen. Chuck Schumer (D-N.Y.) — fighting for $50,000 in student debt relief for individual borrowers, but even the $10,000 in relief that the Biden administration initially supported has not been granted.
[Virginia Myers]